BROADBAND
Smart Net Broadband Internet Service has re-defined the meaning of "Internet Experience" by offering limited and unlimited high-speed broadband internet connections to homes, businesses, and other centers in the city. Our revolutionary methods of service delivery and innovative packaging have set new market standards.
Through intensive research of new technologies and as a result of our combined efforts to bring in more convenience and satisfaction for our customers, today we are now able to offer high speed Broadband internet access over Ethernet network, wi-fi Solutions for housing complex and Point to Point Fiber connectivity.
We provide total solutions for integrated and customized communication services to enable the key business processes of its customers. Smart Net combines its network expertise – with its unmatched seamless network reach allover Puducherry and Tamil Nadu with local support provided by our franchisees. We deliver business class Internet Services in Puducherry and Tamil Nadu, Smart Net internet network is comprised of advanced, high performance equipment and structure. We offer a much simpler approach to cable networking. Our solution is an extremely easy to use product, requiring no configuration. We are focused entirely to provide our esteemed household and corporate sector with customized Broadband services.
High-speed surfing is now possible. Remaining connected 365x24x7 without going through the hassle of disconnections and logins is another powerful advantage. Broadband also frees up the telephone which was hitherto, engaged for the internet with reliability and high speeds at economical prices, we've changed the way India accesses the World Wide Web.
Smart Net At Air
Connect to the world with business-grade, high-availability, high-speed Internet access with symmetrical upload and download speeds. This is a key benefit of the Smart Net Wireless Ethernet network. The network uses delicensed class and apparatus delicensed radio spectrum with the latest encryption and security features to provide the highest level of security and reliability that is commercially available. Our customer organizations are connected to the world by placing a Smart Net radio transceiver on their building. This transceiver is connected to the Smart Net Wireless Ethernet network via a high speed wireless connection beaming across the city. The transceiver connects to the customer's network via a standard CAT5 cable and is presented as Ethernet for connection to any computer, firewall, router or other Ethernet device. Client users on that network simply plug in and enjoy fast symmetrical connectivity without the lag of contention associated with ADSL, or the cost of fiber. We provide various Data based / Bandwidth based and unlimited Broadband plans to suit the requirements of households and business users. For our Business users we also provide static IP at nominal charges. Broadband plan are being periodically revised to the benefit of our customers keeping in pace with the competition in ISP industry. Our Broadband plans are among the best & competitive to any ISP across India.
Advantages of Smart Net Wireless Broadband
Secure – Encrypted data.
i) A poor network that sends signals over the airwaves can create the opportunity for a security risk in the form of data interception. However, our Smart Net has the following techniques to provide protection at the physical, network and application layers of the network. The result is a highly secure and robust system without wireless eaves-dropping or malicious user attacks.
ii) Proprietary Wireless and Data Formats
iii) Smart Net uses proprietary communications signaling and data-link protocols that make it almost impossible to intercept or spoof the wireless data streams.
Transmission Encryption
Encryption is employed on every wireless link.
MAC Address Authentication
The Smart Net Base Stations maintain a user-configurable, password-controlled table of authorized Smart Net subscriber unit MAC addresses. Subscriber units cannot talk to the network unless the Smart Net Base Station Unit authenticates its MAC address and adds it to the network.
Cost-Effective
Reduce your spend.
Fast. Secure. Flexible. Immediate. It all adds up to a better way to solve network connection issues, and a better business case compared to locking into a terrestrial connection that is either slower (ADSL), or a far higher, fixed investment (fibre optic). Consider the following when considering the business case:
Improve Staff Productivity
Faster network connections means faster performance by staff too. Not to mention the fact that a more enjoyable Internet experience will boost employee morale and staff retention. It all adds up to better productivity and utilization of resources.
The Air cannot be Cut
The Smart Net Fixed Wireless Ethernet network does not suffer from the same risk as other copper and fiber networks, such as civil construction damage to cabling in the street. And while the perfect situation for Fixed Wireless Ethernet networking is a clear line of sight. Other key parameters of the agreement that provide you with certainty include:
Specified Service Response Times
Mean Times to Repair
Network Availability
Specified Round Trip Time Standards
Fast
Wireless Ethernet. Delivered at speed. We're sure your new Smart Net Fixed Wireless Ethernet network will outperform your current ADSL connection when measured in the real world – by real user experience. Not only can the Smart Net Fixed Wireless Ethernet connection be configured up to 50 Mbits/s, but the upload speed equals the download speed. This makes Smart Net perfect for any application that requires large file transfers, streaming media, or large numbers of simultaneous users. Fixed Wireless Ethernet connections are rarely blocked too – and that effectively impacts speed of service. When there are potential exposures, a wireless link is simply connected to a different base station Many businesses are confused by the so-called 'speeds' that are quoted for typical ADSL and even cable networks. These 'speeds' are really just the bandwidth, or capacity of the service – only ever delivered in a perfect world. It's actually the combination of contention, latency and bandwidth that delivers the real 'speed' you will receive. Contention refers to the number of customers using the same service. Bandwidth is the capacity of the connection. Latency refers to the delay in the network, being the amount of time it takes to travel from the source to the destination and back again. Together, contention, bandwidth and latency define the real speed of a network, and thus the speed at which people can work.
Immediate
Have it running now. No waiting… Your offices, stores, or field locations can be up and connected quickly. In fact, in critical situations we can sometimes deliver services in hours (pending your location). So if you have to solve a networking issue quickly and get connected fast – then Smart Net Fixed Wireless Ethernet network can help. Because connecting through the air with no cables in the ground is fast and easy – reducing the time it takes to get planned, connected, and operational. You see, Smart Net has total control of the end-to-end provisioning process because we own and operate our own network. So unlike terrestrial suppliers, who are typically reliant on 3rd party access providers, we can get started – and finished – without waiting.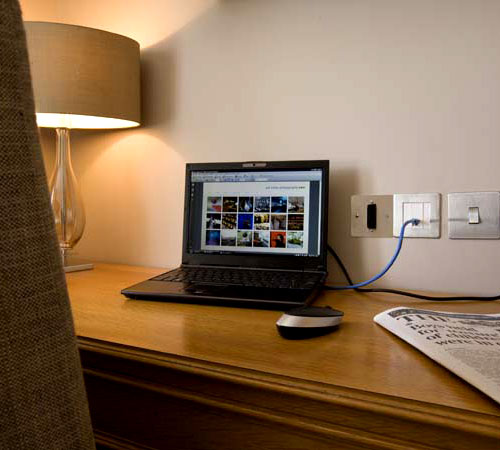 Wired Broadband Service
We surpass other internet service providers by delivering high speed internet service that is 10 times faster than the speeds of dialup connections!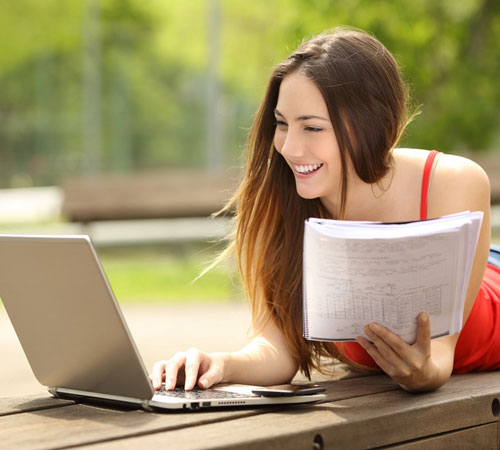 Wireless Broadband Service
We're a leader in wireless internet and our speed and service is the direct result of our spectrum advantage, giving consumers the freedom to use the devices
TERMS & CONDITIONS
Fair Usage Policy
Data Usage include upload and download wherever mentioned.

Fair Usage Policy limit applicable to all home user unlimited plans.

No carry forward of Data / Hours in all Packages

Speeds indicated are only speeds upon the ISP Nodes and are given on the best effort basis.

Contention ratio for Home users will be as per TRAI guidelines

Each Pack has validity of 30 days / 1 month.

The download speed may vary depending the application used.

Contention ratio for Lease line 1:1

Total cost will be calculated as one time installation charge + Package selected.

Terms and condition of the company can be changed any time without informing customers. Please be updated on www.smartnetisp.com in for latest terms and conditions.

No Warranty will cover for Short circuit or physical damage to Product.

No warranty for adapter or POE.
Our Fair Usage Policy is designed in such a way that we continue to provide the best internet experience to all our customers.
Why a Fair Usage Policy?
While the packages have been designed to give unlimited broadband experience to the subscribers, few customers may use excessive amount of the data transfer, causing traffic congestion on the network. In order not to impair the experience of other users, a Fair Usage Policy is applied. This helps to give the desired Internet usage experience to all users, especially since broadband is a shared bandwidth experience and the over-usage of a group of customers must not affect the rest of the users.
What happens in Fair Usage Policy?
Each package has been defined with a significantly large and extremely generous data transfer level, so that most typical users will never cross these levels of data consumption. In a situation, where a user has utilized and consumed the Fair Usage Data Limit in a particular month, the speed of this user will be reduced to the Speed-Breaker speed for the remainder of the month. The Speed Breaker Speed for different packages has been designed to ensure a good usage and download experience at reasonable speeds for the remainder of the month.